How to use the Keep Angle Function with Open/Close Feature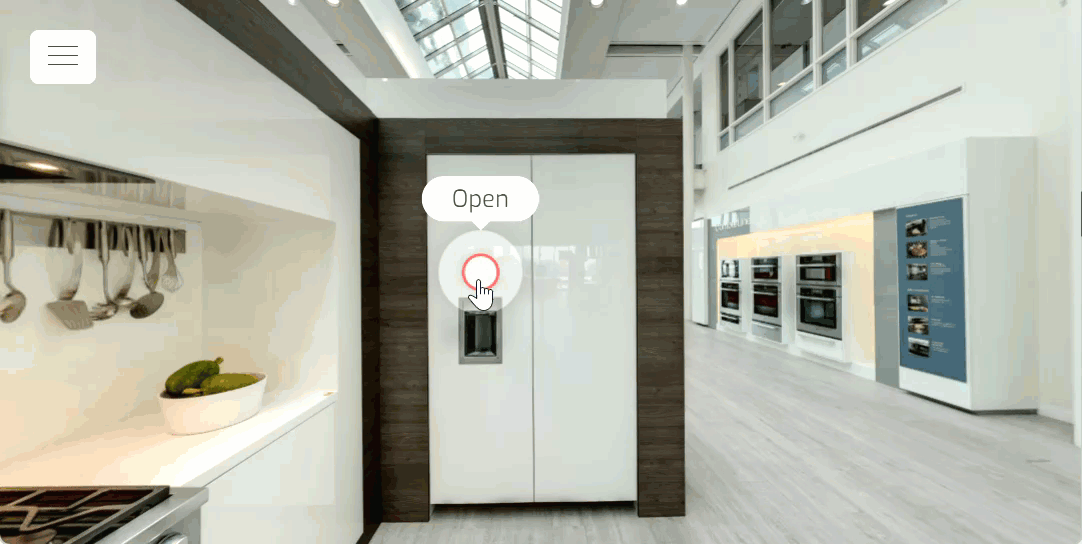 Welcome to our tutorial on using the Keep Angle function with the new Open/Close feature! Learn how to create dynamic and interactive tour by maintaining specific angles between panoramas. Let's explore the full potential of this feature.
Let's get started!
1. Select and drag a specific pano from the pano list to the active pano. In the example below we will connect pano 1 to pano 2.
2. You will find the hostpot marker in the middle of the active panorama. Go to the Hotspot Settings then open up the the Popup contect section.
3. Before you lock the view you need to put the pano into the angle you desired. Then under to the popup content section, switch on the `Pano link keep angle` toggle.
4. For the close button, repeat the steps above to pano 2 to create a pano link from pano 2 to pano 1 as shown below.
5.  Now you have a responsive open-close hotspot in your tour. Try to click it to make sure the pano set to the right angle.