Introducing: Ricoh "Theta V Plugin" App For Wireless Pano Transfers To Your GoThru Account
What if you could 'cut the cord' to transfer your panos easily from your Theta V to your GoThru account? Yes, without cables. Say it with me... #cutthecord
This short tutorial shows you how to do this easily with GoThru's Theta V plugin app.
Google Trusted Photographers & Real Estate Agents Support The Ricoh Theta V 360 Camera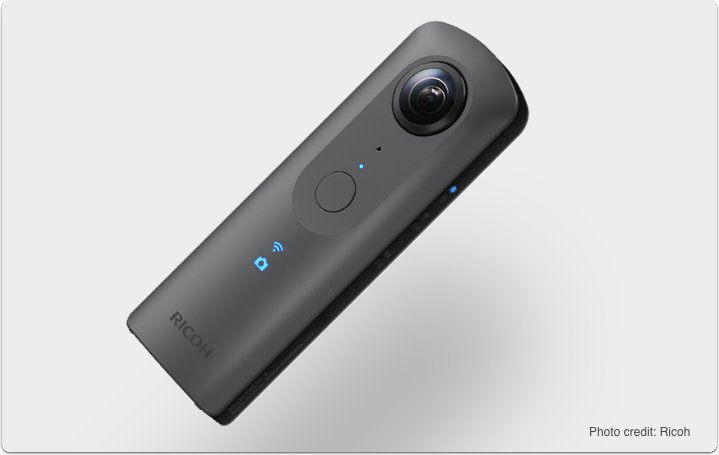 One of the leading 360 camera devices in the marketplace is the tiny but powerful
Ricoh Theta V
, released in 2017, which packs a 4K sensor in a slim candy-bar body with a 180-degree lens on its front and back. It connects to a smartphone via either a Bluetooth or Wi-Fi connection, and the Theta app (Android & iOS) can be used to transfer panoramic images and also works as a remote viewfinder.
Many of GoThru's clients, who are Google Trusted Photographers and real estate agents, enjoy the Theta V due to its small form factor and simplicity of use. To continue with the vein of simplicity and speed, GoThru has dedicated time and resources to help Theta V users speed up their pano transfer workflow.
What's The Problem With Today's Pano Transfer Workflow?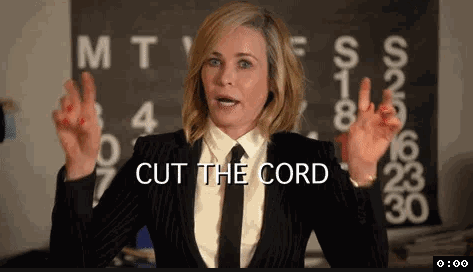 Cable Requirement: Today's workflow requires you to connect your Theta V to your laptop/desktop via cable before you can transfer your panoramas.
What if you can "cut the cord"?
What's Possible Today: The Faster Process: Theta V Plugin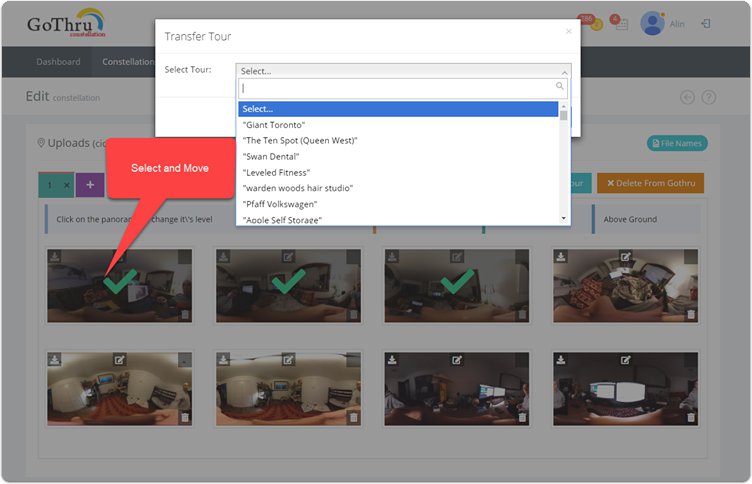 The "Theta V Plugin" by GoThru helps you cut the cord easily.
Key benefit to Theta V users is the ability to psuh your panos directly to GoThru (from your camera using your smartphone).
Connect both your Theta V and your iPhone to the same WiFi network

Open your Theta V camera, and it connects automatically to your WiFi network

Open iPhone, and it connects automatically to your WiFi network

Open the Theta app. Start the plugin and it pushes yours panos directly to GoThru.

The Theta V Plugin easily transfers all your panoramas from your Theta V camera to a new listing in GoThru called "Uploads", skipping the need to download your panoramas to your laptop/desktop

Once logged in to GoThru.co, you can move the panoramas from the "Uploads" listing to the listing you desire. All this with a simple select and move button!
Where To Get The Theta V Plugin
Today's Workflow: The Slower Process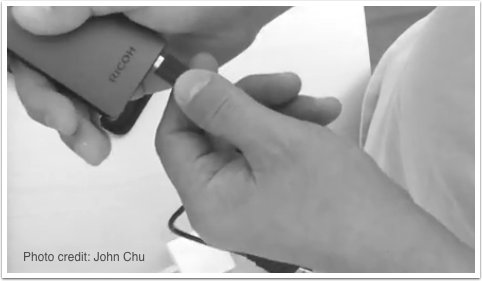 The current workflow our Google Trusted Photographers and clients who use it for real estate listings follow is this:
Connect Theta V camera to computer

Download panoramas from camera

Login to GoThru.co

Upload panoramas to GoThru account
New & Improved Process With Theta V Plugin

Step 1: Open The App. Click: "Start plug-in".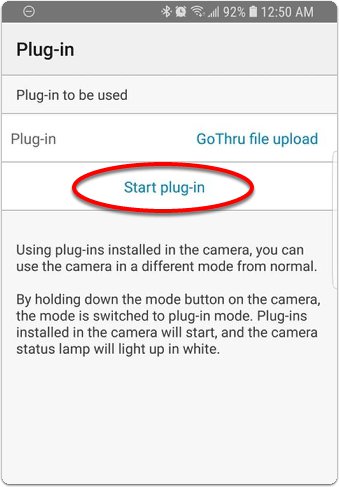 Step 2: Click: "Connect to GoThru server"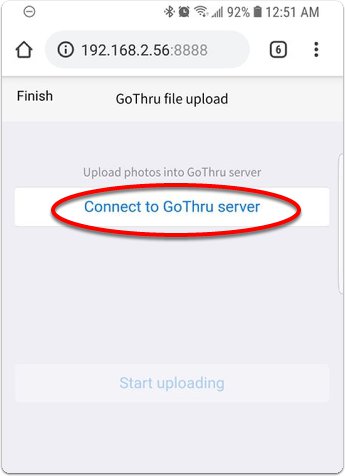 Step 3: Click: "Sign in with Google" Button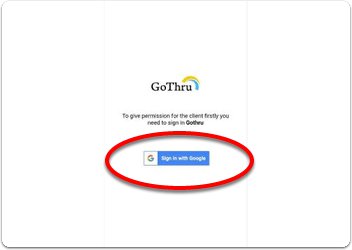 Step 4: Select Desired Google Account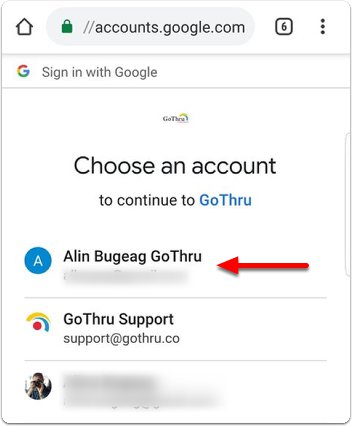 Step 5: Click: "Allow" Button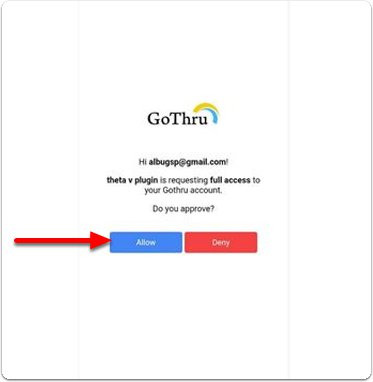 Approving this step gives the Theta V Plugin full access to your GoThru account.
Step 6: Click: "Done"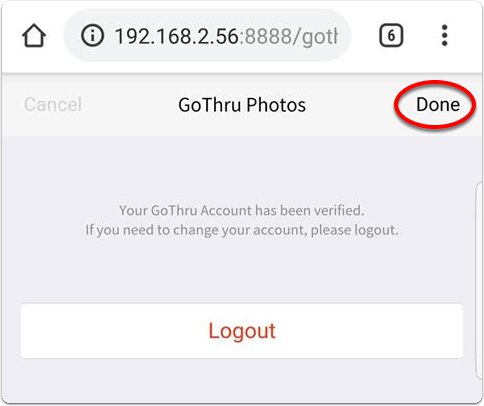 Step 7: Click: "Start uploading"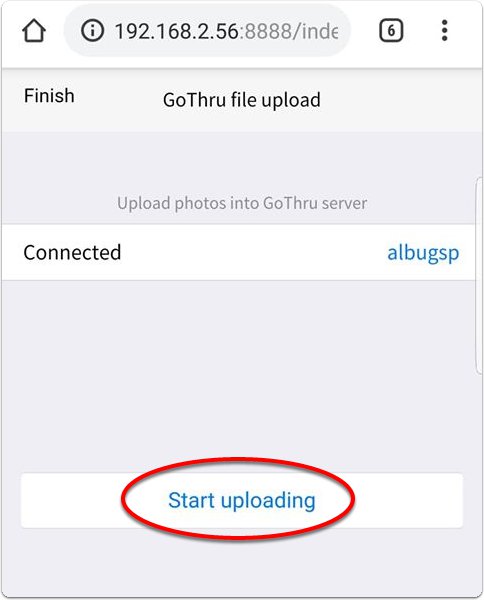 View: Panos Begin Uploading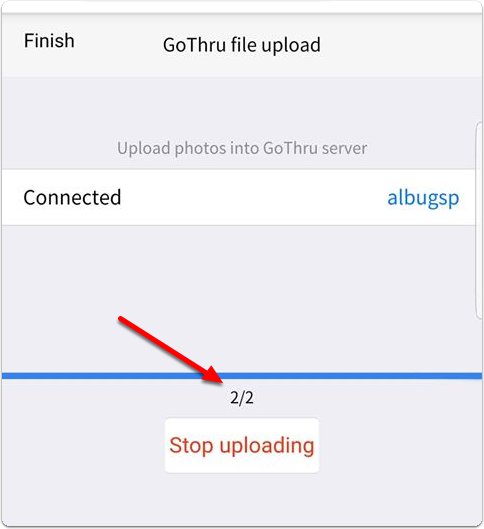 Step 8 (Final Step): Select Panos. Transfer Panos To Desired Tour.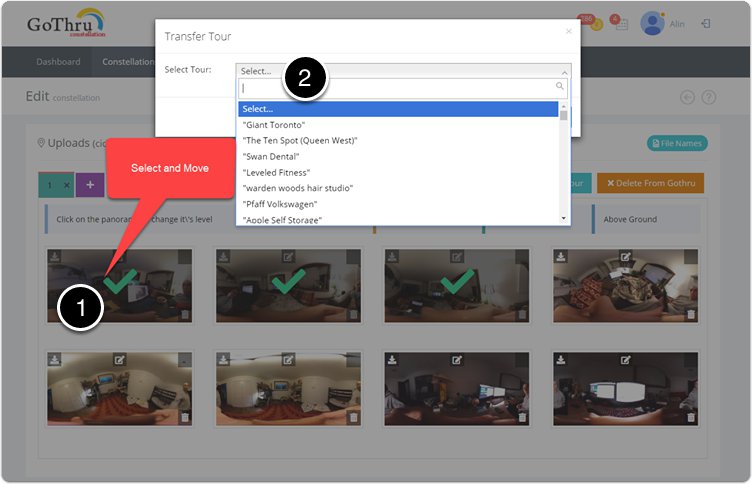 Time For A Happy Dance?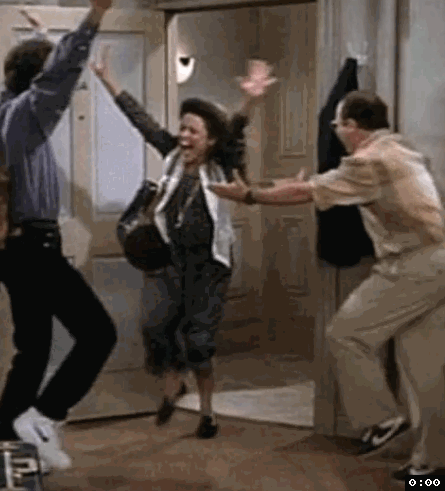 Finally, you can now effectively 'cut the cord' to transfer your panos easily, without cables, from your Theta V to your GoThru account.